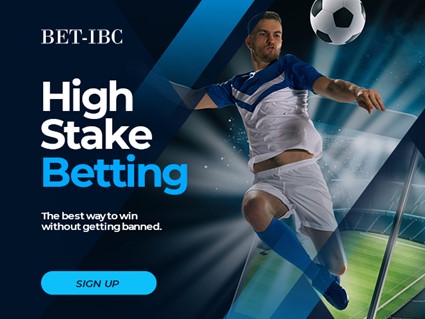 The first thing that every person that wants to gain access to the world of online sports betting should be aware of is that, no matter what, a good percentage will always have to do with luck. Top Asian and European bookmakers are well aware of this fact and they understand that there will always be unforeseeable circumstances or random reasons that may have an effect on the outcome of any match. That's why they try to minimize this ratio to the minimum possible before offering their odds. Bettors also need to do the same before they place a wager. Yet, in order to achieve so, they need to have all the pertinent information.
Under this premise, they can either do the research themselves, which requires a great amount of time and effort, or trust a team of professional tipsters to do it for them. It's the way they make a living, therefore, it's in their best interest to provide reliable advice and it is in the best interest of the punters to take that advice and use it to the best of their abilities. BET-IBC does not only have such a team of expert tipsters, but it is also dubbed as the best betting broker by many players that are satisfied with their services.
Why a betting broker?
When it comes to betting options, there are plenty available. However, would it not be the reasonable choice to use an agent that knows the ins and outs and has vetted all the online betting brand names for trustworthiness and dependability? Again, BET-IBC is such an agent. Moreover, since the discussion is about the best interests, it's in that regard that the broker affords their services for the most profitable venture into the industry.
Furthermore, when any company has been doing business for 15 years, it means that it does the job correctly. And this job is to give its clientele the chance to open betting accounts to the best bookmakers when they cannot do so themselves for whatever reason. Additionally, any and all bookies up for option have been vigorously checked and verified that they do business properly. In other words, the concerns about getting scammed are safely put to rest.
First rate services for every type of punter
The service offered by BET-IBC is presented in 31 languages, which is a far greater number than any single bookmaker. That's just a testament of their commitment to reaching customers from different parts of the globe by offering European and Asian bookmakers via agent. In accordance to this business value, their customer support team is available 24/7 and provides real answers for every question.
Moreover, it little matters if you are anything between a hard-core betting expert or a new kid in the betting block, your needs will be accommodated among the many services BET-IBC provides. In fact, novice players can receive extensive lessons on how to venture into the betting world and there is a dedicated section for tools and software to use to make the experience easier and more exciting.
It takes but a few minutes
Every process that has to do with registering for an account, depositing funds and withdrawing the payouts, is simple and fast. Also, they offer multiple payment methods including bank transfers, credit/debit cards like MasterCard and Maestro, e-wallet such a Skrill and Neteller, and even cryptocurrencies like Bitcoin.
Their website is also top notch. It loads fast, it has and easy to understand interface and it is mobile friendly. Furthermore, everyone has access to the free tips to use without having to make any extra payments. Besides, BET-IBC takes the matter of social responsibility seriously enough to devote an entire section on the worthy efforts where it donates and the campaigns they endorse.
Through the options of VIP and Skype betting, BET-IBC provides solutions for every sort of punter, from the absolute novice to the highest of rollers. In fact, everyone is accepted and there is a guarantee that the accounts will not be closed or restricted as is the usual practice for those that win constantly.
Actually, the list or reasons to call them the best betting broker can go on for quite a while longer. However, all of the above should be enough of an incentive to open a betting account via agent through BET-IBC. It's the perfect coordination of learning, receiving the advice of good tipsters, selecting a bookmaker, placing bets and enjoying the profits. That's all there is to it.